Vincent Tabak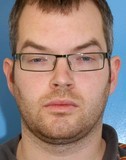 | | |
| --- | --- |
| AKA | |
| DOB | 1978 |
| Occupation | |
| Kill Total | 1 |
| Kill Place | Bristol |
| Kill Date | Dec 2010 |
| M.O. | Strangulation |
| Victim | Joanna Yeates |
| | |
| --- | --- |
| Court | Bristol Crown Court |
| Judge | Mr Justice Field |
| Prosecution | Nigel Likley Q.C |
| Defence | William Clegg QC |
| Case No: | |
Friday 17th December 2010, Jo Yeates went missing after a night out with work friends. After she returned home, she invited neighbour Vincent Tabak into her flat for a drink, he misread the signals, he then tried to kiss her, but she fought him off, She started screaming, he claims he used only moderate force by putting his hands round her neck to calm her down, after a short while her body went limp.
Saturday 25th December 2010, Jo's body was discovered in Failand, North Somerset.
The snow covered, frozen body was discovered by a couple walking their dog. A post-mortem showed that she had been strangled, and had suffered 43 separate injuries.

Thursday 20th January 2011, After extensive media coverage and being featured on the BBC 'Crimewatch' programme, Jo's next door neighbour Vincent Tabak was arrested.

Saturday 22nd January 2011, Vincent Tabak was charged with the murder of Joanna Yeates.

Thursday 5th May 2011, at a pre-trial hearing Tabak pleaded guilty to manslaughter but denied murdering Jo Yeates.

Wednesday 5th October 2011, Tabak admits manslaughter but denies murder. Trial starts with swearing in of the jury.

Tuesday 25th October 2011, In closing speeches on Tuesday, prosecution barrister, Nigel Lickley QC, told the court Tabak was "dishonest, deceitful and a liar".

The defence team said that Tabak misread a "flirty" comment from Miss Yeates and then killed her accidentally when attempting to stop her from screaming as he tried to kiss her.
Defence barrister William Clegg QC, said the evidence did not support Mr Lickley's claims Tabak only had sex on his mind when he went into Miss Yeates' flat.

Wednesday 26th October 2011, The jury retire to consider a verdict.

3pm Friday 28th October 2011, Tabak is found guilty of murdering Jo Yeates.
The jury of six men and six women returned their 10-2 majority verdict on their fourth day of deliberation.
It was revealed that when police seized Tabak's work and home computers they discovered a collection of pornographic films, featuring women being strangled. The information was kept secret from the jury during the trial, but can now be reported after the judge lifted an order banning the publication.
It was noted by police that Tabak had been on pornography sites the morning after he had killed Jo Yeates, as well as the day of the murder.

The trial Judge, Mr Justice Field sentenced Tabak to life imprisonment, with a minimum term of 20 years. He said, "I think there was a sexual element to this killing." He added Tabak had committed "a dreadful, evil act on a vulnerable young woman" and that he intended to go "much further" after attempting to kiss her.