Stephen Port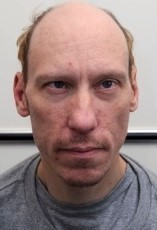 AKA
Grindr Killer
DOB
22 Feb 1975

(Picses)

Occupation
Chef
Kill Total
4 + ?
Kill Place
London
Kill Date
2014 - 2015
M.O.
O/D
Victim
Anthony Walgate Gabriel Kovari Jack Taylor Daniel Whitworh
| | |
| --- | --- |
| Court | The Old Bailey |
| Judge | Justice Openshaw |
| Prosecution | Jonathan Rees QC |
| Defence | David Etherington QC |
| Case No: | |
Port loved the world of quick dates via dating apps, he would often lure men back to his flat and ply them with the date rape drug GHB.

Thursday 19th June 2014, Anthony Walgate aged 23, a fashion model, was lured to Port's flat in Dagenham, Essex, after falling for Port's trap on dating app Grindr.
Once there they had sex and Port then gave Anthony a fatal dose of the date rape drug GHB. Port then moved the body into the street outside his flat before calling the police on 999 saying that there was a man outside his house who did not look well.

Port was interviewed over the death, but continued to deny he knew the dead man. He later admitted he did know him, but had "Panicked" over the death, but that Anthony had died from taking his own drugs.

August 2014, Ten weeks after the death of Anthony, the body of 22-year-old Gabriel Kovari was found leaning against a wall in a graveyard, by a local woman walking her dog. The graveyard was just 500 metres from Port's home.
Gabriel's friends did not take long to find a link between the two murders, they notified police.

Three weeks later Daniel Whitworth was found dead in the same graveyard, by the same dog-walker, placed in exactly the same spot as the previous victim.

In Daniel's hand was what at first appeared to be a suicide note, saying "Please do not blame the guy I was with last night". That man, as we now know, was Stephen Port.

It was later discovered that the handwriting on the note matched that of Port, and his DNA was on the envelope, but police did not test this at first.

Port served a year in prison for lying to police, over the Anthony Walgate murder.

Saturday 12th September 2015, on release he met fork lift truck driver Jack Taylor, the two were captured on CCTV at Barking Station, they the went to Port's flat.

Sunday 13th September 2015, the next day Jack's body was found in the same graveyard as the other victims. Jack's family were told that his dearth was not being treated as suspicious. The family were not convinced, and suggested to police that there were clear links to the other deaths. Police did not accept this and took no further action initially.

Thursday 25th November 2016, Port denied 29 charges against him.
By a majority verdict the Jury convicted Stephen Port of a total of 22 offences against 11 different men, including the four murders, plus four rapes, 10 of administering a substance, and four sexual assaults.
Port was found not guilty of three rapes relating to two further living complainants.

Friday 25th November 2016, At the Old Bailey Judge Openshaw gives Port a Whole Life Tariff, meaning he will never be eligible for parole. See list of those on a 'Whole Life Tariff' Here >>.
read the judges statement Here >>

Metropolitan Police admitted they missed "Potential Opportunities" and urged other potential victims of Port to come forward.

Scotland Yard said that they were investigating 58 further cases of death where GHB was involved.
The Independent Police Complaints Commission ilaunchewd an investigation after errors in the investigation.

5th October 2021, An Inquest into the deaths of Port's victims will look at whether police 'missed opportunities' to stop him sooner.
Friday 10th December 2021, Inquest finds that failings by the Met Police probably contributed to the deaths of serial killer Stephen Port's final three victims, an inquest jury has ruled.