Robert Mone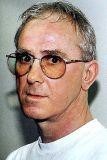 AKA
DOB
1948
Occupation
none
Kill Total
4
Kill Place
Scotland
Kill Date
1967 & 1976
M.O.
Shooting
Victim
Nanette Hanson
Neil McLellan
Ian Simpson
George Taylor
Robert Francis Mone was born in Dundee and grew up with his parents and two sisters. His father, Robert Christopher Mone, murdered his aunt and two other women in 1979 in Dundee, allegedly telling friends he was going to go one better than his son.
After his conviction. In 1983, just three and a half years into his life sentence, Robert Christopher Mone was stabbed to death in Craiginches Prison by a fellow inmate, who described Mone as "Probably the most obnoxious person in the countr
1964, Robert Francis Mone was expelled from St John's RC High School in Dundee. He then joined the Army and served in West Germany. He returned to Dundee with depression and began to drink heavily.
1st November 1967, Robert Francis Mone entered St. John's Roman Catholic High School, where he had been expelled from 3-years earlier. He held hostage a group of 15 year old girls during a needlework class, and their teacher, Nanette Hanson, who was pregnant, the ordeal lasting for 90 minutes.
He made the pupils barricade doors and amused himself by tormenting and sexually abusing the girls. In front of them all he raped one girl and sexually assaulted another while holding a gun to her head.
The teacher pleaded with him, eventually convincing him to let the girls go. As they fled they heard a shot, he had made the teacher, Nanette turn round and had shot her at close range in the back.

He was declared insane and sent to the State Hospital for Scotland and Northern Ireland in Carstairs, Scotland.

1st December 1976, Mone and fellow inmate and alleged lover Thomas McCulloch, escaped from the secure hospital, killing another inmate and male nurse, Neil MacLellan. They escaped using a rope ladder to scale the perimeter fence. As they fled. Before being recaptured they also killed police officer, George Taylor, and seriously injured another.
They were finally caught by the police near Carlisle, and taken to Barlinnie Prison.
1995, Mone had 6-months added to his sentence for attacking a fellow inmate with a pot of boiling water.

2013, Thomas McCulloch released on parole.