Marc Chivers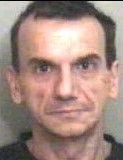 AKA
DOB
1967
Occupation
Kill Total
2
Kill Place
Germany & Essex
Kill Date
1992 & 2008
M.O.
Strangulation
Victim
Sabine Rappold

Maria Stubbings
Marc Chivers is the son of a British army officer who was serving in Germany. Chivers was born and raised in Germany.

1986 Chivers met Sabine Rappold, she soon became his girlfriend.

1992, he strangled Sabine Rappold with a rope, he then buried her body in a shallow grave in woodland and went on the run. He was caught and arrested 3 months later.

1993, Chivers was given a life sentence in Stuttgart.

2007, Chivers served 15 years in prison in Germany, on his release he was deported to the UK. Within weeks he had met Maria Stubbings.

July 2008, Chivers attacked his girlfriend Maria Stubbings and was given 4 months in jail for battery.

11th December 2008, Maria complained to police that Chivers had broken into her house.

13th December 2008, Ms. Stubbings stated that she had decided not to proceed with charges against Chivers.

18th December 2008, police called at the home of Maria Stubbings, Chivers answered the door, saying she had gone out.

19th December 2008, Police again visited, this time they entered the house.

The body of Maria Stubbings was found hidden under a pile of clothes in the downstairs bathroom. She had been strangled with a dog lead.

Monday 16th March 2009, Chivers appears at Chelmsford Crown Court, he is charged with murdering Maria Stubbings in December 2008. He denies murder.
Friday 9th October 2009
, Trial starts at Chelmsford Crown Court. Chivers changed his plea to guilty of murdering Maria Stubbings.
Monday 14th December 2009,
Chivers sentenced at Chelmsford Crown court. He was given a 'Whole Life' jail term, meaning he will never be released.
Marc Chivers was given a 'Whole Life'; sentence. and is on the Home Office list of prisoners never to be released. See list
Here >>