Glyn Dix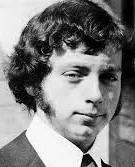 AKA
DOB
1955
Occupation
Former Hospital; porter
Kill Total
2
Kill Place
Gloucester &

Redditch

Kill Date
Oct 1979 & June 2004
M.O.
Shooting & Stabbing
Victim
Pia Overbury - 32
Hazel Dix = 54
| Court | Birmingham Crown Court |
| --- | --- |
| Judge | Mr Justice Butterfield |
| Prosecution | Jonathon Gosling |
| Defence | |
Tuesday 2nd October 1979, Dix murdered his landlady, Pia Overbury, aged-32, a married woman with two children, she was tied to a tree near her Gloucester home, raped and shot in the head.
Saturday 20th October 1979, a lady out walking her dog with her children, came across the body of a woman in undergrowth in a woods, at Hartpury, in the forest of Dean. Police found cartridges and also the gun at the scene, the gun was linked back to Glyn Dix, he was arrested and questioned by police, shortly after this he tried to commit suicide.
July 1980, At Bristol Crown Court, Dix was sentenced to life in prison. He claimed at the trial that he had been asked by Pia to help kill her husband by hiring a hit-man, but later retracted this and pleaded guilty to murder.
1997, While in prison he became friends with cellmate Adam Langford, who had been jailed for a motoring offence. Adam would be visited by his mother Hazel. Dix and Hazel struck up a friendship, and became pen-pals.
5th November 1999, let out on a day release Glyn Dix and Hazel got married.
2001, after his release Glyn Dix set set-up home with Hazel and her children. He managed to convince both Hazel and her children that he had been framed for the murder of Pia Overbury,.
Saturday 19th June 2004, Hazel Dix aged-54, was found at the house in Seymour Drive in the Abbeydale area of Redditch, Worcestershire, at about 4pm.
Hazel's son Adam Langford found Dix, completely naked, and kneeling over the body with a knife in his hand. Dix told him: "We've had a little argument". Dix and Hazel had made love before rowing over what TV channel to watch. He stabbed her multiple times. Dix used a knife, hacksaw and scissors to cut wife Hazel's body into 16 pieces at their home.
A post-mortem examination revealed she had suffered multiple stab wounds.he had sawn off Hazel's limbs and head before cutting out her heart, liver and kidneys using 12-different kitchen and garden tools.

September 2004, At Birmingham Crown Court He was found guilty of murdering his wife Hazel having stabbed her to death and chopped her body into 16-pieces at their home in Redditch, Worcestershire.
Dix, had been held on remand at Ashworth, and was ordered to remain at the high security Hospital in Merseyside until his death.

23rd February 2008, The Times newspaper, revealed that Dix was one of around 37 prisoners who had been issued with whole life tariffs and were unlikely ever to be released, as his trial judge had said that he was "too dangerous" ever to be paroled.
Dix was on the list of whole life prisoner See list here >>
1st January 2014, Dix died while being held at Ashworth secure Hospital, he was aged-60.