Arthur Hutchinson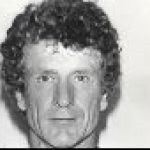 AKA
The Fox
DOB
February 1941
Occupation
Kill Total
3
Kill Place
Sheffield
Kill Date
23 Oct 1983
M.O.
Stabbing
Victim
Basil Laitner - 59
Avril Laitner - 55

Richard Laitner - 28

Born in Hartlepool in 1941, Hutchinson was one of six siblings.
As a teenager, he had dabbled in petty crime and had several indecent assaults on his record.
September 1983
, Arthur Hutchinson was on the run, after escaping court while on remand for rape, while in court he asked to go the toilet, and escaped out oif the window, he was on the run.
23rd October 1983
, Hutchinson was thinking about robbery at a house that was holding a wedding party. Only a couple of hours after the party had finished, he entered the house.
He murdered 59-year-old Basil Laitner, his 55 year old wife Avril, and their 28-year-old son Richard. He then raped their 18-year-old daughter Nicola at knife-point before fleeing the scene.
Basil Laitner was found in his pyjamas lying face down at the top of the stairs in a pool of blood, his wife, Avril, who had tried to fend off her killer, lay in a puddle of blood on her bedroom floor. And son Richard Laitner, also in pyjamas, was discovered on the bed.
Hutchinson was again on the run, moving from town to to town he wrote letters to the police, taunting them, and nicknamed himself "The Fox".
DNA from a palm print at the murder scene confirmed his identity,
Saturday 5th November 1983,
He was eventually caught when he called his mother, police had been watching known people and knew he would call his mother at some point. The call was traced to a phone box, and police moved in.
14th September 1984
, Hutchinson was found guilty of three murders and one rape.
He was sentenced to life imprisonment with a recommended minimum term of 18 years.
It emerged during the trial, that as well as having previously been charged with rape, he had also served 5-years in prison for attempted murder of his brother-in-law.
December 1994,
The Home Secretary placed Hutchinson on the list of prisoners whose life sentences should mean life, meaning that he will never be released.
See list of whole life tariff prisoners
here >>
16th May 2008,
Hutchinson appealed against his life sentence to the High Court in London, the appeal was rejected.
6th October 2008
, A second appeal to the High Court was rejected.
10th November 2008
, Appeal lodged with European Court of Human Rights.(ECHR).
July 2013
, European Court of Human Rights rule that 'Whole Life Tariffs', breach human rights.
June 2015
, Arthur Hutchinson's case will be considered again, after it was referred to the Grand Chamber of the ECHR.
Tuesday 17th January 2017,
The ECHR rulled that the UK has the right to give out whole life sentences, therefor the appeal was rejected.