Stephen Griffiths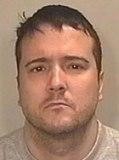 AKA
Crossbow Cannibal
DOB
24 Dec 1959
Occupation
Criminology Student
Kill Total
3
Kill Place
Bradford
Kill Date
2009 - 2010
M.O.
beating
Victim
Susan Rushworth
Shelley Armitage
Suzanne Blamires
| | |
| --- | --- |
| Court | Leeds Crown Court |
| Judge | |
| Prosceution | Robert Smith QC |
| Defence | |
| Case No: | |
1986, Griffiths' criminal history included a 3 year sentence, when he was aged 17, for an unprovoked knife attack on a supermarket manager.

1991 he was diagnosed as a "schizoid psychopath" and the following year received a 2 year prison sentence for holding a knife to the throat of a girl.

2009, Griffiths was admitted to the University of Bradford to write a Ph.D. in homicide studies.
22nd June 2009, Ms. Rushworth disappeared.

Monday 26th April 2010, Ms Armitage Last seen.

Friday 21st May 2010, Suzanne Blamires last seen

Monday 24th May 2010, The caretaker at Griffiths' block of flats was checking through CCTV footage from the weekend before.

A woman could be seen running from Griffiths' flat, screaming. Moments later, he was chasing her, before going out of shot. Knocking her unconscious, Griffiths dragged her back in front of the camera, before firing a bolt through her head.

Monday 24th May 2010, Up to 20 armed police attend the third floor flat in Holmfield Court, Thornton Road, just outside Bradford city centre, occupied by Stephen Griffiths.

Griffiths is arrested.

Tuesday 25th May 2010, The dismembered body of missing prostitute Suzanne Blamires was found in the river Aire in Shipley.

Thursday 27th May 2010, After being given extra time to question Griffiths, police approached the CPS, who agreed there was enough evidence to charge Griffiths with three murders.
Peter Mann head of the Complex Casework Unit with the CPS in West Yorkshire, made the statement outside Trafalgar House police station in Nelson Street, Bradford, at 5.40pm

Friday 28th May 2010, Griffiths appeared before magistrates in Bradford, when asked to give his name he said "The Crossbow Cannibal". Asked for his address he replied "urmmm... here l guess".

District Judge Mrs Susan Bouch remanded Griffiths in custody to appear at Bradford Crown Court Friday afternoon.

Friday 28th May 2010,, 2:15pm. Griffiths appeared at Bradford Crown Court, flanked by 4 security guards. He was asked "Are you Stephen Sean Griffiths", he replied "yes". This was the only time he spoke in the 8 minute hearing.

He was remanded in custody to appear via video link on 7th June.

At Leeds Crown court, Griffiths admitted murdering Ms Blamires between 20th May and 25th May; murdering Ms Rushworth between 22nd June, 2009, and 25th May 2010, and murdering Ms Armitage between 25th April and 25th May

Prosecutor Robert Smith QC, told the court, Griffiths told police Ms Blamires - who he knew as "Amber" - was "gone".
He added that the student told officers he had "eaten some of her", further adding "that's part of the magic".
The court was also told Griffiths possessed "disturbing video recordings and images", and that there was forensic evidence that Ms Armitage and Ms Rushworth had bled in his flat.

Tuesday 21st December 2010, Griffiths found guilty the judge saying he will spend the rest of his life in prison.

Griffiths added to the home office lost of prisoners who will NEVER be released, on a 'Whole Life Tariff', see list here >>