Richard Hicks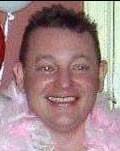 AKA
DOB
1966
Occupation
Kill Total
3
Kill Place
Grimsby
Kill Date
3 Feb 2004
M.O.
Stabbing
Victim
Joanne Catley, 33
Pheobe Hicks, 4
Emma Hicks, 2

Police were alerted after passers-by heard a baby crying in a parked car. One year old lily Hicks was alone in the car, parked next to the Humber Bridge.

Officers traced the owner of the car, and went to the owners house, there they discovered a massacre.

3rd February 2004,.Joanne Catley aged 33, and her daughters, Phoebe Hicks, 4, and Emma Hicks, 2, died of multiple stab wounds at Healing near Grimsby.

The girls' father Richard Hicks was found dead on a concrete slab under the Humber Bridge.

Humberside police confirmed they were treating the case as a triple murder and suicide.

Close family said that Hicks assaulted Miss Catley and she took out a court order to stop him coming near her, she later lifted it so he could see the children, to which he was devoted.