Karl Bluestone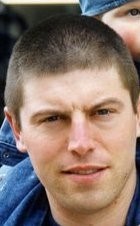 AKA
DOB
1965
Occupation
Police Officer
Kill Total
3
Kill Place
Gravesend
Kill Date
28 Aug 2001
M.O.
Battering
Victim
Jill Bluestone 31
Henry Bluestone 3
Chandler Bluestone 18mo
| | |
| --- | --- |
| Court | Stafford Crown Court |
| Judge | Mr Justice Hughes |
| Prosceution | Adrian Redgrave QC |
| Defence | |
| Case No: | |
PC Karl Bluestone had been getting increasingly worked up as he believed his wife was having an affair with a work colleague.
The couple had increasingly violent fights in the past, including one in June 2001, in which Bluestone throttled his wife until she became unconscious. She had told a friend afterwards that her husband had said: "There is no divorce - the only way out is death".

28th August 2001, after drinking with colleagues, Bluestone returned to his home in Gravesend and watched police soap opera 'The Bill'.

He then argued with his pregnant wife Jill, about the alleged affair, it was reported aftert that Jill may have asked him to leave. He used a claw hammer to kill her and their infant sons Henry and Chandler, who were in their pyjamas. He also attacked his two other children, Jack and Jessica, before hanging himself.
Henry was found lying in a pool of blood at the bottom of the stairs and Chandler was found dead in his cot. Their mother was found in the kitchen with the hammer laced with blood lying beside her.

6-year-old Jessica raised the alarm by knocking on a neighbours door saying, 'Daddy banged my head on the floor. I can't get my mummy out of my mind, she's got blood coming out of her neck. I don't want daddy to kill mummy'.
While Jerssica was next door, Bluestone went into the garage and hanged himself with rope he had bought earlier that day.

Jessica later told police, "My brother came downstairs and I told him to go back upstairs. Daddy started hitting my head on the wooden floor while he was hitting my mum's head.
'Mummy told me to go next door and get the police. Her head was bleeding and it was all in her hair. 'Daddy hit mummy in the head and in the neck and that's why mummy and daddy won't wake up.'

At he following inquest, The coroner, Roger Hatch, recorded verdicts of unlawful killing on Mrs Bluestone, Henry and Chandler, with cause of death recorded as head injuries. The verdict on Bluestone was suicide.